Year 2020
This project was an artistic collaboration of the two brands. The series of images that we made should work as inspiration as well as a show off and create attention.
I have never created accessories for shoes before. So it was fun to have in mind that the accessories should be able to work in a new way.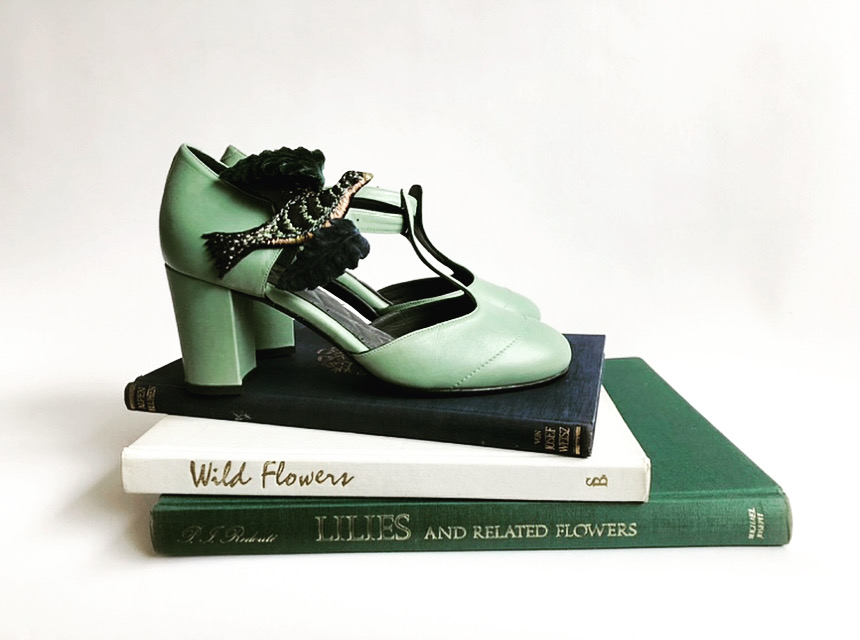 Among the accessories that can be used for shoe as well as a broach or in the hair are: The little hand embodied bird, the beaded leaves and the colorful beetles.
Some of the pictures also include wire animals and insects. They are also all created by me but were originally made for my Christmas table, in Royal Copenhagen in 2018.
The silk flowers on the pictures were also specially made for the photos, but only to create an artistic feeling as the artificial flowers will not be able to withstand the Danish weather.