During spring 2017 I got contacted by the set- and costume-designer Nina Schiøttz. She asked me to design and create a part of the decoration, for a well known danish comedy show called Cirkusrevyen.
Nina introduced me to the project and her ideas and we quickly came to an agreement. I was going to make 150 flowerlamps to fit the top of the stage. The portal called the proscenium arch. The challenge was, that the flowerlamps were going to be made out of plastic, which was a material I had never worked with before.
After some days we found a great solution. The final samples were approved and the work could begin.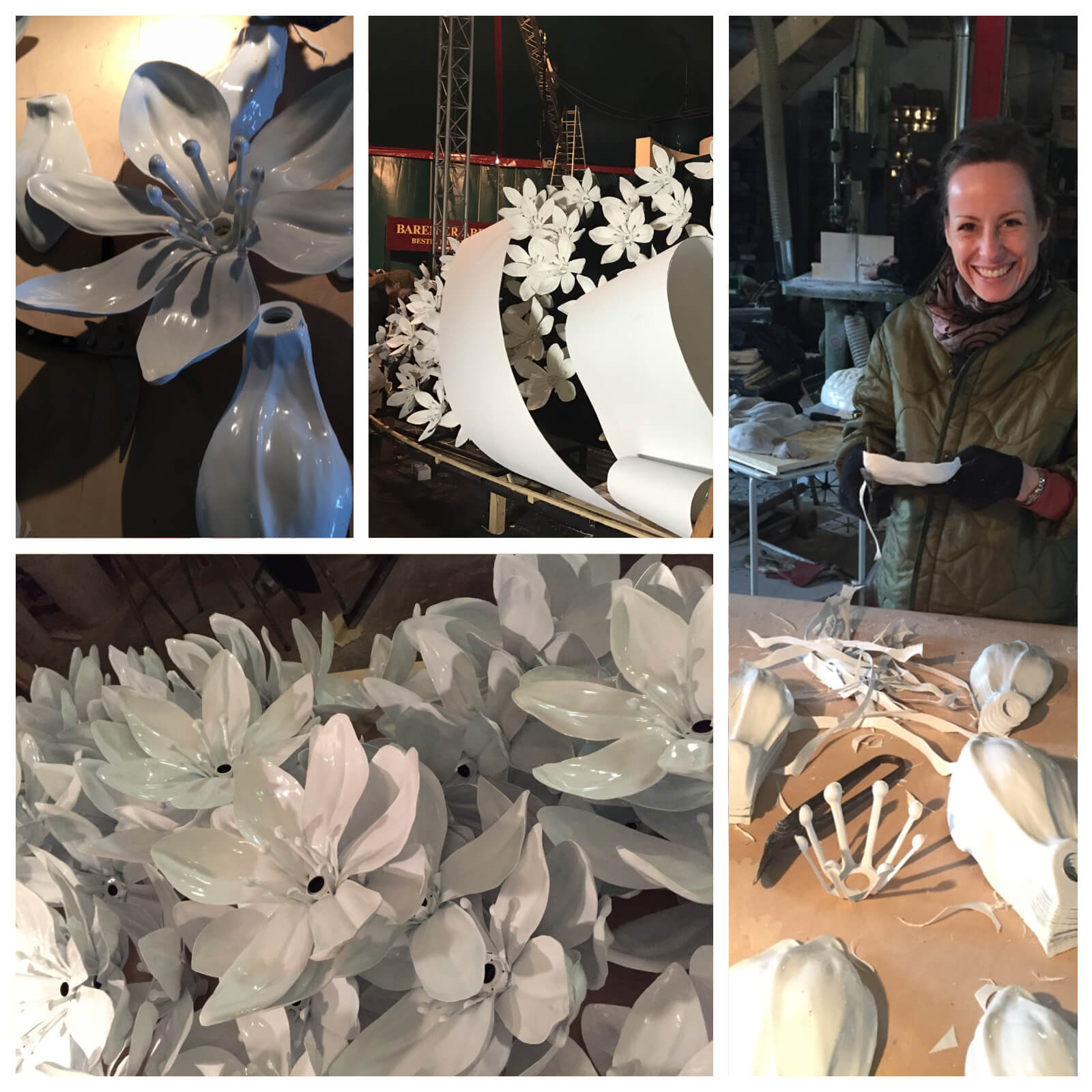 For me it was extremely important that the flowers still had a touch of poetry in their expression. Because of that, I chose to make 16 different shapes of petals. In that way I could pick the petals I wanted for each flower and no flower would actually be the same.
More than 900 petals were cut out by hand and with great help from an experienced set of technicians, it was also possible to create stamens for the center of the flowers.
This is pictures from the work in progress as well as the final result.