Effi Pingel tilbyder særligt designede, håndlavede accessories. Hun har et tæt samarbejde med sine kunder fra ide til endeligt produkt. Produkterne henvender sig til luksus sektoren indenfor mode, film og teater men hun tager lige så vel imod bestillinger fra private kunder. Effi Pingel lægger stor vægt på at skabe unikke produkter af høj kvalitet. Lige så vigtigt er det dog hele tiden, at kunne udvikle og arbejde med nye materialer. Effi Pingel's accessories har en lethed og et lidt drømmende, poetisk udtryk. Hun arbejder i materialer som silke, fjer, pels, perler, skind, og bladsølv. Hovedformålet er, at være med til at bevare et helt unikt kunsthåndværk i Danmark – men selvfølgelig også at skabe smukke produkter og at promovere en stærk, kreativ brand identitet.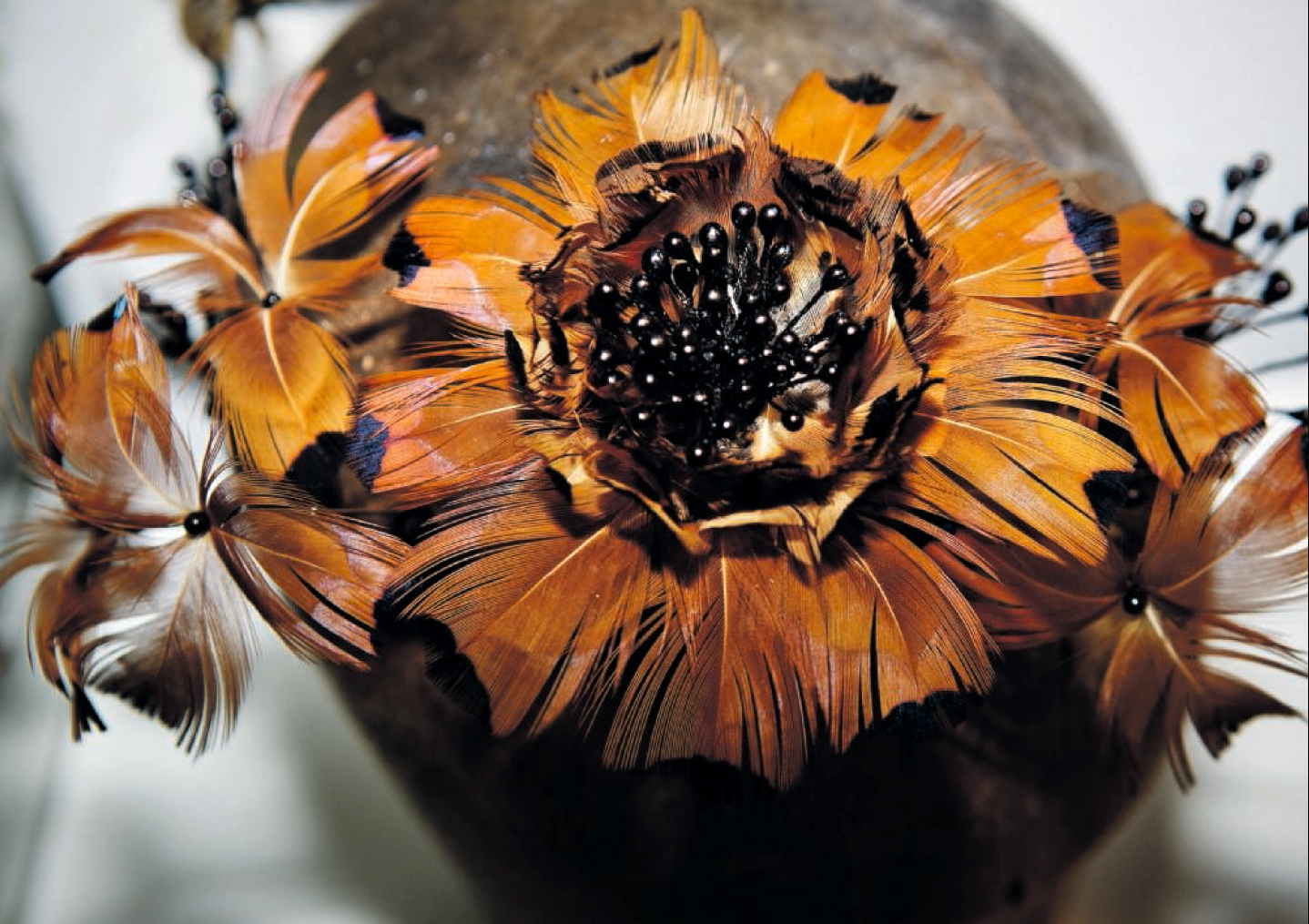 Handmade Luxury
Effi Pingel offers specially designed, handmade accessories. She works closely with her customers from idea to the final product. Products caters to the luxury sector within fashion, film and theatre but she also works for private customers offering them her unique products. Effi Pingel believes it is of great importance to create unique products of high quality. Equally important, however, it is all the time, to be able to develop and work with new materials. Effi Pingel's accessories have a lightness and a little dreamy, poetic expression. She works in materials such as silk, feathers, fur, beads, and silver leaf. The main objective is to help to preserve a unique artform in Denmark – but of course also to create beautiful products and to promote a strong, creative brand identity.

Articles de luxe faits main
Effi Pingel propose des accessoires au design unique, faits à la main. Elle travaille en étroite collaboration avec ses clients, de l'idée initiale jusqu'au produit final. Ses produits s'adressent au secteur du luxe, du cinéma ou du spectacle vivant, mais elle accepte également les commandes privées.
C'est essentiel pour Effi Pingel de créer des objets uniques de haute qualité. Mais c'est également très important pour elle d'innover et d'expérimenter avec de nouveaux matériaux. Les accessoires d'Effi Pingel ont un aspect léger, poétique et rêveur. Elle travaille la soie, les plumes, la fourrure, les perles, le cuir et l'argent en feuille.
L'objectif principal est de participer à conserver un artisanat et un métier d'art unique au Danemark, tout en créant de beaux objets et en travaillant à diffuser une marque à l'identité forte et créative.